Title: 15 Minutes Above the Fold 1/9-ish
Author: dorothy_notgale
Rating: PG
Word Count: 300-ish
Genre: AU, Drama
Story Summary: The front page of the Hill Valley Telegraph tells of the infamous trial and imprisonment of Emmett L. "Doc" Brown: madman, killer, terrorist and escapee.
Image-based and pretty heavy, but with a happy ending, I promise!
Contains: Major Character Death (But He Gets Better!), 1985-Zero--The Dystopian Present, Outsider Perspective, Sensationalist Journalism, Bad Graphic Design, Terrible Headlines, No Page Jumps Nohow, Sentences So Long I'd Cut Them For Print, The Fold Is God, Magic Spacing, Time Travel (no kidding! BTTF with time travel! How novel!)
Notes: I'd like to thank the incredibly kind man I found on LawGuru.com for walking me through figuring out what exactly the criminal charges for these shenanigans would be in California.
Also on
AO3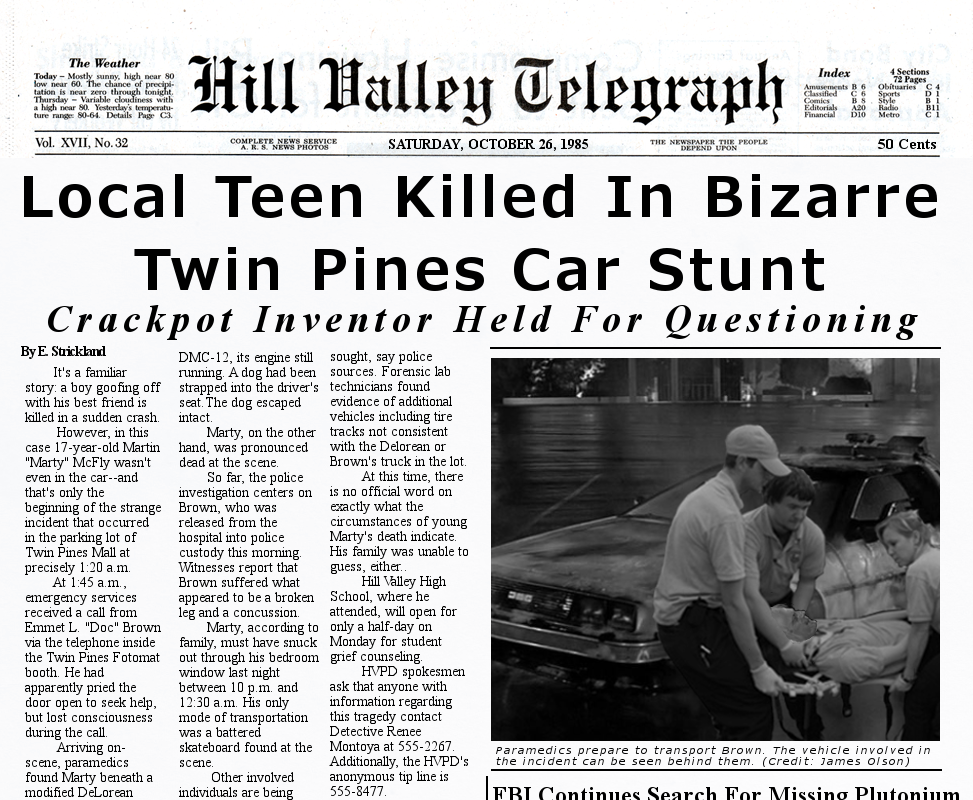 I feel:

creative
I hear: Simple Plan - Untitled (How Could This Happen To Me?)